Hanoi, 23rd Sept 2017, Electronic Health Administration of Vietnam, Ministry of Health co-organized together with IBM Corp, Five9 Vietnam and Vietnam national cancer hospital held the seminar namely AI application in healthcare.
This seminar aims to get the deep knowledge and promote the AI application in healthcare which will support to improve the quality of treatment and raise Vietnamese's awareness in healthcare. The seminar attached more than 100 doctors and clinical experts all across the country.

Opening the event, Prof, Dr. Tran Quy Tuong, Director of Electronic Health Administration of Vietnam stated that the worldwide has been changed every day and the advanced technology has supported strongly to the efficient of the human medicine. To upgrade brand new knowledge of 4.0 industrial revolution, Vietnam needs to prepare all the first steps. According to the Government, from 1st January 2018, all the hospitals will launch electric clinical record this aims to sync patient data which create the knowledge foundation of other technological applications.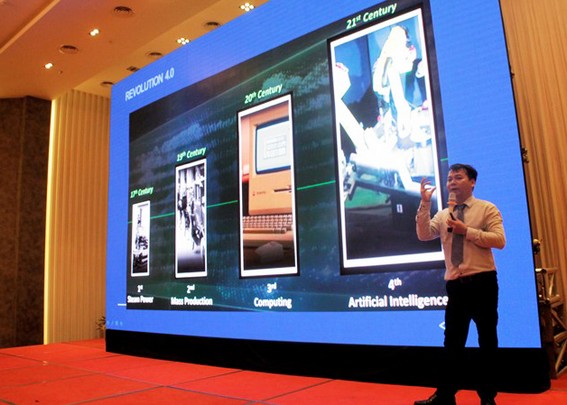 IBM introduction of IBM Watson for Oncology
IBM Watson for Oncology was the typical sample which had been introduced in the seminar. IBM WFO is a cognitive computing tool that has the potential to improve the consistency, efficiency, and overall quality of cancer care.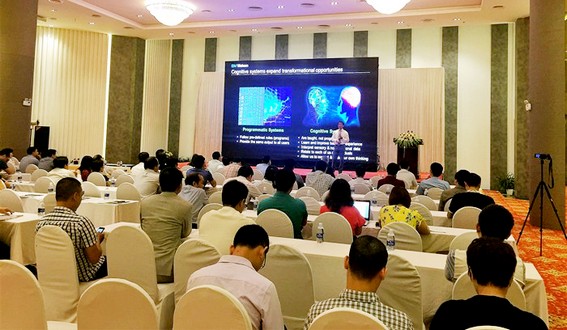 Overlook of seminar
According to Mr. Eric CW Yeo, CEO of IBM Vietnam, Watson for Oncology has been trained by Memorial Sloan Kettering (MSK) physicians for their consideration when treating patients, this tool can provide clinicians with evidence-based treatment options. Almost the oncological experts totally agree with the therapy that has been collected by IBM Watson for Oncology, especially with breast cancer (90%). In the present, IBM Watson for Oncology has been launched in China, USA, Thailand, India, Malaysia, and Slovakia. The mutual target of IBM and Five9 is launching IBM WFO in Vietnam as soon as possible that will be the effective tool to support clinical in oncology treatment.

The variety of Vietnamese experts really pay attention to this launching of IBM Watson for Oncology including challenges and opportunities. Luckily, IBM and Five9 Vietnam have been created the execution plan clearly to make sure the efficient and the level of optimization in applying IBM Watson for Oncology.

Director Tran Quy Tuong concluded that applying IBM Watson for Oncology in oncology treatment could not be delayed because this tool is the inevitable trend of the human medicine. He hopes IBM Watson for Oncology can be applied like Korea did with the core is IBM WFO join to create therapy together with experts and doctors, it has collected and give the objective opinions that based on the factual evidence and being inestimably beneficial to every single patient.